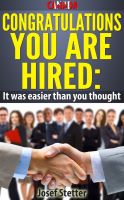 Canada, Congratulations You Are Hired: It was Easier than you thought
by

Josef Stetter
This is the ultimate resource guide to help anyone in any industry find a job they love. The book offers links to all sites to find work, links to employment agencies/recruiters, custom resumes, cover letters, thank you letters, most interview questions that are not pure technical and how to answer any interview question with the 7 rules to a WOW interview that GUARANTEES results! Go get hired!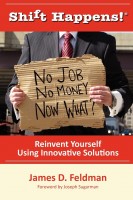 Shift Happens! No Job. No Money. Now What?
by

James D. Feldman
When Shift Happens you can manage it or let it manage you. Succeeding after shifts in his own life, Feldman illustrates how to stop limiting yourself, retake control and immediately start using change to your advantage. Want to break free of the past, boost your energy, and impact the future? Learn how to apply 3D Thinking to discover innovative solutions in times of high velocity change.
Related Categories