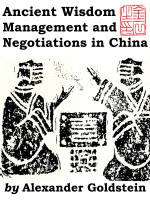 Ancient Wisdom, Management and Negotiations in China
by

Alexander Goldstein
In the context of accelerated globalization, China's stratagemical thought highlights the comparative advantage of its people towards management with an adaptation of ancient wisdom for the new times and modern condition. This edition exercises Chinese style of management and business negotiation implemented via strategic thinking worked out and developed in China throughout the ages of history.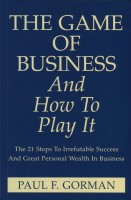 The Game Of Business And How To Play It
by

Paul Gorman
(5.00 from 1 review)
The 21 steps to irrefutable success and great personal wealth in business. Tens of thousands of business owners, directors and professionals have taken Paul Gorman's powerful marketing advice and seen their enterprises shoot to the sky in just months (typically 18-36 months).
Related Categories