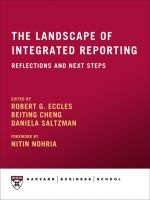 The Landscape of Integrated Reporting: Reflections and Next Steps
by

Beiting Cheng
(4.67 from 3 reviews)
This EBook is a collection of articles submitted by the participants to the Harvard Business School's 2010 "Workshop on Integrated Reporting: Frameworks and Action Plan." The purpose of this EBook is to help broaden the awareness of integrated reporting, to help give it greater definition and clarity, and to help spread its broad adoption around the world.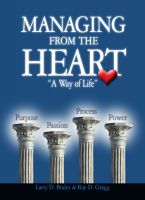 Managing from the Heart - A Way of Life
by

Manager Development Services
This book is a comprehensive training manual on the "art" of managing people. Most managers are promoted to that position because they are very good at whatever it is they do, but are never trained in how to effectively manage their most valuable asset - their people. Learn the art of developing a staff that is willing to go to war for you.
Related Categories