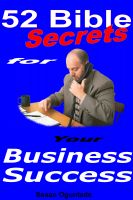 52 Bible Secrets For Your Business Success
by

Sesan Oguntade
The 52 business development tips discussed in this book can act as a weekly devotional for you that will take you throughout a year. You can pick and read each secret tip on the first day of the week – Monday. Your bible should be by your side as you read through each secret tip since you will have to read through the bible passage indicated under each tip.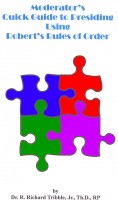 Moderator's Quick Guide to Presiding Using Robert's Rules of Order
by

R Richard Tribble, Jr
Finally a digital reference for the presiding officer to use in preparing for the meeting as well as a quick reference during the meeting when questions arise. The information is straight from Robert's Rules of Order and indexed in an easy to use format that allows the experienced, or novice moderator to quickly identify the procedures needed at the time.
Related Categories