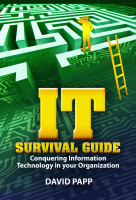 IT Survival Guide
by

David Papp
What is the most valuable asset for any business today? Information. Organizations are putting out fires rather than focusing on what is important. Easy-to-understand terms explain to all audiences why information technology (IT) is critical to the success of any organization. This book offers immediate solutions and long-range strategies. Excellent resource to help you put your business on top.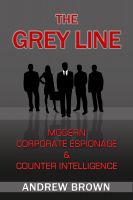 The Grey Line: Modern Corporate Espionage and Counter Intelligence
by

Andrew Brown
Corporate espionage is an inescapable reality of the modern global business world. The Grey Line is the comprehensive examination of how modern day private sector spies operate, who they target, how they penetrate secure systems and subvert vulnerable employees. Additionally, the book provides invaluable resources for companies and individuals to use in deterring and defeating corporate spies.
Related Categories