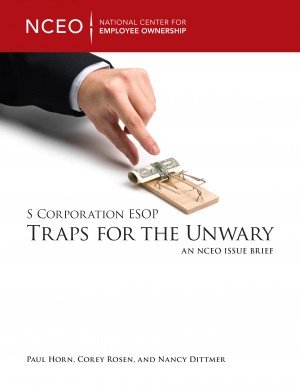 S Corporation ESOP Traps for the Unwary
by

The National Center for Employee Ownership (NCEO)
An employee stock ownership plan (ESOP) is a powerful tool that can greatly benefit both employees and their employer. When an ESOP owns an S corporation, there many benefits, financial and otherwise. However, there are also various traps for the unwary. This publication describes some of these potential minefields and provides solutions to keep your ESOP and your company out of harm's way.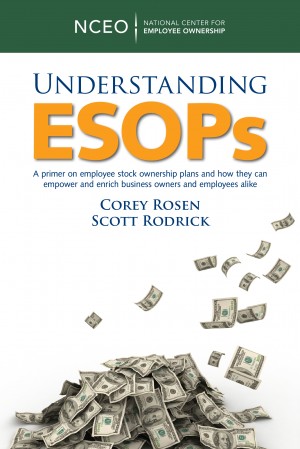 Understanding ESOPs: A Primer on Employee Stock Ownership Plans
by

Corey Rosen

&

Scott Rodrick
Over 10,000 U.S. companies have an employee stock ownership plan (ESOP), an often misunderstood plan that can do everything from buying out the owner of a closely held company to divesting or acquiring subsidiaries. This book discusses how ESOPs work in both C and S corporations; valuation, financing, fiduciary, and other issues; the steps to create an ESOP; corporate performance; and much more.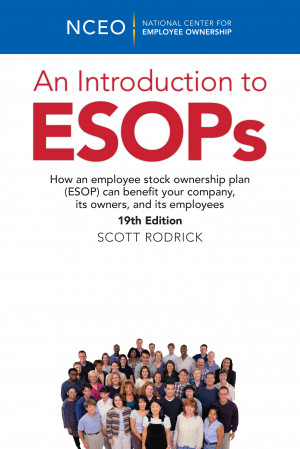 An Introduction to ESOPs, 19th Ed.
by

Scott Rodrick
This book explains the rules, uses, benefits, and other aspects of employee stock ownership plans (ESOPs). An ESOP is a benefit plan through which employees can become owners in their companies at no cost to themselves, at the same time that the company and its owners receive major tax benefits. ESOPs are commonly used to buy out owners of closely held businesses but have many other applications.