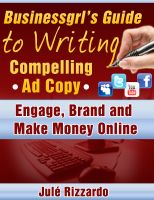 Businessgrl's Guide to Writing Compelling Ad Copy: Engage, Brand and Make Money Online
(4.00 from 2 reviews)
This eBook will transform your small business use of the internet to engage customers, build a brand, and sell more products and services. This book contains all the information you need to learn about writing articles for the internet using the right keywords, how to use a blog to engage customers and promote products and services, and how to use social media. This book helps you sell online!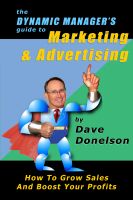 The Dynamic Manager's Guide To Marketing & Advertising: How To Grow Sales And Boost Your Profits
(4.00 from 1 review)
Grow your business with good marketing, advertising, and sales promotions. Hundreds of entrepreneurs and small business managers just like you tell how they learned to identify their best prospects, define their needs, and design marketing and ad campaigns that make the cash register ring.