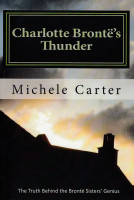 Charlotte Bronte's Thunder
by

Michele Carter
(5.00 from 4 reviews)
Charlotte Brontë, author of 'Jane Eyre,' spent most of her life concealing a secret. Like a wizard or magician, she could conjure thousands of anagrams in her mind and then hide them inside the pages of her writing. In her childhood, this talent was a novelty, but later her secret code took on immense proportions and serious consequences when she wrote about corruption and murder in her township.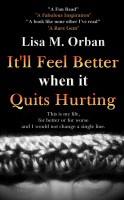 It'll Feel Better when it Quits Hurting
by

Lisa Orban
(4.88 from 8 reviews)
Many years ago my friends and I would sit around and play what we called "Jerry Springer: the Home Game". The object of the game was to see how many upcoming shows we qualified for, and whoever had the most at the end of the program won. I was the reigning champion. For better or for worse, this is the mostly true, fairly accurate, and almost completely factual account of my life.