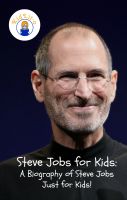 Steve Jobs for Kids: A Biography of Steve Jobs Just for Kids!
He was one of the most brilliant men in the world. Without him, there would be no iPad's, iPhones, or Macbooks. But who was he really? This book, just for kids, will look at his childhood, education, marriage and work to see what made him who he was! KidLit-o is a leading electronic publisher in children's books; each month, it publishes several history, science and language arts books.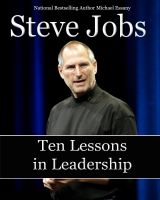 Steve Jobs: Ten Lessons in Leadership
"Steve Jobs: Ten Lessons in Leadership" is the work of national bestselling author and veteran tech news reporter Michael Essany. It explores the philosophies and values preached and practiced by Jobs throughout his career, though only some have been well-known until now. These are the ten lessons in leadership as exemplified by the incomparable life and legacy of Steve Jobs.