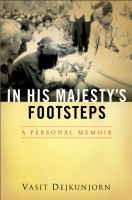 In His Majestys Footsteps
by

Vasit Dejkunjorn
In His Majesty's Footsteps: A Personal Memoir (Heaven Lake Press, 2006, 329 pp.) offers an intimate, powerful portrait of King Bhumibol Adulyadej and the Thai royal family. This is the first personal chronicle in the English language detailing the life and work of the revered Thai monarch during the politically turbulent period of the late1960s and the 1970s.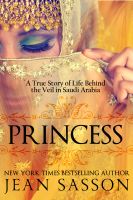 Princess: A True Story of Life Behind the Veil in Saudi Arabia
by

Jean Sasson
(4.50 from 2 reviews)
PRINCESS reveals the secret life of Princess Sultana Al Sa'ud, from the royal house of Saudi Arabia. Hidden behind her black veil, she is a prisoner, jailed by her father, her husband and her country. A New York Times bestseller, PRINCESS was named one of the 500 Great Books by Women since 1300, an Alternate Selection of the Literary Guild, a Doubleday Book Club pick, & a Reader's Digest Selection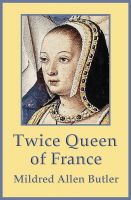 Twice Queen of France: Anne of Brittany
by

Mildred Allen Butler
Anne of Brittany was only 12 when, in 1488, she became its Duchess, but already she was among the best-educated women of her era and she was determined to preserve the duchy's independence. At 15 she averted takeover by France when she married its king, Charles VIII, and after he died she married his successor, Louis XII, becoming the only person ever twice crowned Queen of France. Ages 12 up.
Related Categories