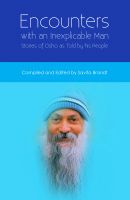 Encounters with an Inexplicable Man: Stories of Osho as Told by his People
by

Savita Brandt
Osho, then known as Bhagwan Shree Rajneesh, drew world attention by driving Rolls Royces, dressing in otherworldly robes and attracting vast numbers of red-clothed followers. Savita Brandt brings together stories of those who lived through extraordinary times close to this man whose views so challenged Indian and Western society and whose hundreds of books continue to sell in scores of languages.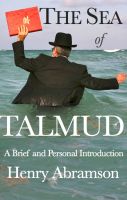 The Sea of Talmud: A Brief and Personal Introduction
by

Henry Abramson
(5.00 from 3 reviews)
Scholarly yet readable, The Sea of Talmud combines basic, authoritative information on the Talmud with the author's unique and personal journey to traditional Judaism. Tracing the history of the Talmud from its origins in ancient Israel and Babylon to Internet-based texts, Dr. Abramson describes the excitement and thrill of studying Talmud from an insider's perspective.
Related Categories