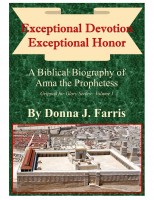 Exceptional Devotion - Exceptional Honor
by

Donna J. Farris
(5.00 from 1 review)
In many ways, Anna was a simple, first-century Jewish widow. But unlike many of her contemporaries, a single master-passion consumed her life. She loved the LORD her God with all her heart, mind, soul and strength. And in the Gospel of Luke we discover how God used one woman's exceptional devotion to testify to an entire nation, "Messiah has come!"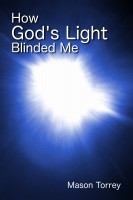 How God's Light Blinded Me
by

Mason Torrey
(4.00 from 1 review)
After 32 years of being a dedicated Christian, Mason Torrey stumbles across difficult logic and faces the hardest decision of his life.
Related Categories