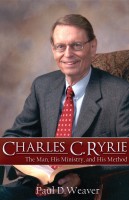 Charles C. Ryrie: The Man, His Ministry, and His Method
by

Paul D. Weaver
Charles C. Ryrie is one of the most influential theologians of the 20th century, and this book is dedicated to investigating his life and writings. It examines the formative years of Ryrie's childhood, his education, and the influential figures in his life. It surveys the important roles in which Ryrie ministered, and concludes with a description of the theological method he employed.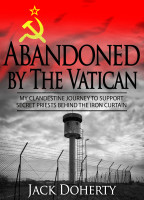 Abandoned by the Vatican
by

Jack Doherty
If you love gripping intrigue and adventure and hate betrayal and hypocrisy, you'll be both rewarded and disgusted by reading Abandoned by the Vatican. Accompany the author as he goes behind the Iron Curtain, the dead man's land of mine fields and electrified fences and prowls through the back alleys of Prague to support the secret priests who suffered under communist oppression.
Related Categories