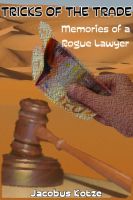 Tricks of Trade - Memories of a Rogue Lawyer
by

Jacobus Kotze
The author said in his other book Mean Streets -Life in the Apartheid Police "that it is never good advice to see a lawyer for they are only good at taking your money and give long boring explanations on why you do not see tangible results for your case." It cannot be denied that hard working honest folk is scammed every day. This book is about the scams encountered by his clients in Africa.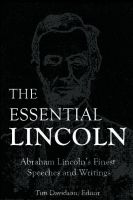 The Essential Lincoln
by

Aquitaine Media
The Essential Lincoln: The Finest Speeches and Writings of Abraham Lincoln collects the seminal speeches, letters, proclamations, debate performances, and miscellaneous other writings, spanning over thirty years of Lincoln's life. The entire text of each document or speech is included, rather than a short excerpt, to put into context the most commonly quoted Lincoln passages.