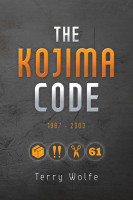 The Kojima Code
by

Terry Wolfe
This book tracks the lonely personal life, daring career, and radical game design philosophy of one of the most enigmatic, polarizing, and devious minds in entertainment. Only by understanding the man and the corporate world he struggled with can we illuminate the unbelievable story behind one of the greatest works of postmodern art ever made.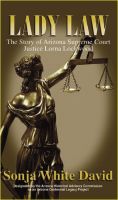 Lady Law "The Story of Supreme Court Justice Lorna Lockwood"
by

Sonja White David
Lady Law is the story of a woman born in 1903 on the southern border of the Arizona Territory, who decided at the age of ten to grow up to be a lawyer and judge like her father, and who, against all odds, did exactly that. This is the story of one woman's rise to the top of the judicial ladder and breaking the glass ceiling by becoming the first woman justice on the Arizona State Supreme Court.