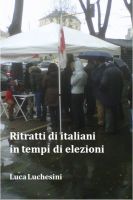 Ritratti di italiani in tempi di elezioni
by

Luca Luchesini
Brevi ritratti di elettori italiani incontrati in volantinaggi, raccolte firme e altri momenti di campagna elettorale vissuta sul territorio, che anche nell'era delle reti sociali si rivela un metodo insostituibile per tastare lo stato di un Paese. Spero di aver restituito fedelmente la realta' di persone e storie che sostiene il cammino delle idee in generale e della politica in particolare.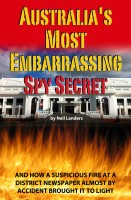 Australia's Most Embarrassing Spy Secret
by

Neil Landers
Delayed tremors from an explosion at a local weekly newspaper threaten secrecy about US-British deciphering of messages to Moscow. An untold story about human frailties, Cold War politics and an anti-espionage chief spying for the Russians.
Related Categories