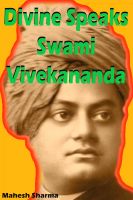 Divine Speaks Swami Vivekananda
by

Mahesh Dutt Sharma
Swami Vivekananda was born on January 12, 1863 in Kolkata, India. He was a great social leader and reformer and played a major role in morally uplifting India and the world as well. He left the world on July 4, 1902 leaving world in deep grief. Even today his name is taken with great respect. I believe the deep meaning of these quotes by Swami Vivekananda awake our soul.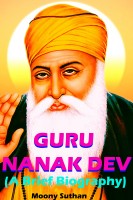 Guru Nanak Dev (A Brief Biography)
by

Moony Suthan
One can find a perfect combination of simplicity and spirituality in the personality of Guru Nanak Devji. He was a prophet as well as a universal chief, a devotee and a mentor, a poet and a lyricist, a singer and a composer, a wanderer and a native. It is truly said, 'Nanak Shah Monk. Hindu's Guru and Muslim's sectarian leader.