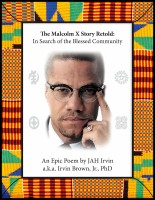 The Malcolm X Story Retold: In Search of the Blessed Community
by

Irvin Brown
This small book is a poetic retelling of the Malcolm X story, in which his life is reframed as a spiritual quest. The book provides a contrast to almost fifty years of writings that focus primarily on unraveling the complexities of his political beliefs and sorting out the details of his intense life and his tragic death by assassination.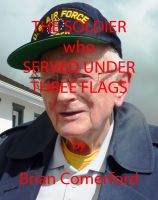 True Life - The Soldier who Served Under Three Flags
by

Brian Comerford
Clem Ryan, from Ireland, served in the Armed Forces of Ireland, Britain and the United States.He visited Hiroshima six months after the Atom Bomb. He provides a chilling first person account of that visit. He volunteered for service in Vietnam and was awarded the Bronze Star for Meritorious Service. This is his story.
Related Categories