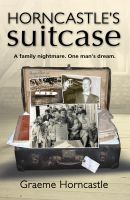 Horncastle's Suitcase
by

Graeme Horncastle
My life growing up on the West Coast NZ in a poor farming family of 12. A quick paced read that takes you into my personal life- my alcoholic father, making do out of nothing, finding wealth in business, losing a daughter to cancer, attempted suicide, depression, alcoholism, and coming back out the other side to an amazing family and supportive friends. Still here and I want to make a difference.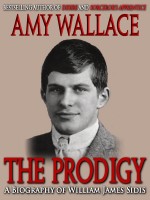 The Prodigy - A Biography of William Sidis
by

Amy Wallace
William James Sidis (1898-1944) was born to a psychologist with some unorthodox ideas about child rearing, attended Harvard at an absurdly young age, only to fail to reach his potential. Wallace's book, the only biography of this most enigmatic of prodigies, gives us a balanced look at Sidis' up-bringing and a somewhat revisionist look at his later life.