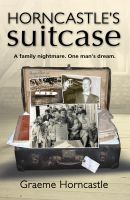 Horncastle's Suitcase
by

Graeme Horncastle
My life growing up on the West Coast NZ in a poor farming family of 12. A quick paced read that takes you into my personal life- my alcoholic father, making do out of nothing, finding wealth in business, losing a daughter to cancer, attempted suicide, depression, alcoholism, and coming back out the other side to an amazing family and supportive friends. Still here and I want to make a difference.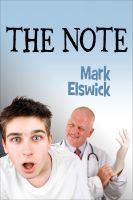 The Note
by

Mark Elswick
(5.00 from 16 reviews)
The Note is 15-20 minute read. This short story is a hilarious true story about a morning I was five hours late for work on a job I had just started as a 20 y/o kid. My best friend kept me out all night, and I must've turned the alram off. My brilliance thought if I got a doctor's note, everything would be fine. When I got to the hospital, though, ruht roht--see cover. Please rate after this read.
Related Categories