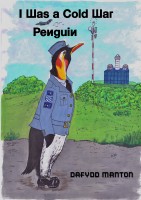 I Was a Cold War Penguin
by

Dafydd Manton
"Firstly, you can blame it all on Biggles. You remember him, the eponymous hero of such literary gems as Biggles Flies Undone." So begins the memoirs of Dafydd Manton. These tales of life in the RAF during the 70's and 80's range from the comic to the absurd and have to be read to understand what it was like to have been a "Cold War Penguin".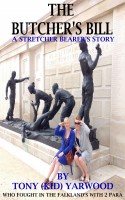 The Butchers Bill a 'Stretcher Bearer's Story'
by

Tony Yarwood
(5.00 from 7 reviews)
The Butchers Bill a 'stretcher bearers story' begins with the Red Cross and how it took a dedicated enthusiastic Swiss businessman (not a government official or military person) with humanity in his heart to find a solution to help wounded comrades on the battlefield. The author and ex Paratrooper then describes his role as a stretcher bearer during the Falklands War in 1982.
Related Categories