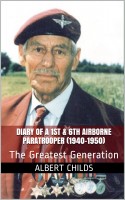 Diary of a 1st & 6th Airborne Paratrooper (1940-1950) : The Greatest Generation
by

Albert Jack
Bert Childs was with the 1st Airborne Division when they made their debut jump in North Africa. He was almost shot down on the way to Sicily and became one of the first recruits into the 6th Airborne Division in 1943. With them he dropped at Pegasus Bridge, battled the Bulge, jumped the Rhine and fought through northern Germany to meet the Russians on the Baltic Coast. These are his memoirs.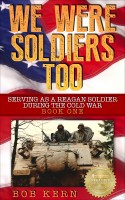 We Were Soldiers Too: Serving as a Reagan Soldier During the Cold War
by

Bob Kern
On the verge of World War 3 and nuclear war, We Were Soldiers Too is about the difficult job of serving in the infantry during a very critical time of the Cold War. It is a personal account of military service and the historical events that were happening during President Reagan's time in office as the world faced the possibility of nuclear war.
Related Categories