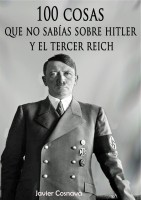 100 cosas que no sabías sobre Hitler y el Tercer Reich
by

Javier Cosnava
Circulan muchas mentiras y medias verdades sobre Adolf Hitler. Este ensayo trata de explicar la verdad de forma breve y concisa, dividiendo en 100 puntos cada uno de los mitos al respecto. Por fin unas explicaciones rápidas y claras al alcance de todos, sin la aridez metodológica de los estudios históricos ni bulos o exageraciones. Incluye un extenso estudio fotográfico de su vida.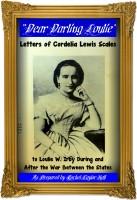 "Dear Darling Loulie"
by

Rachel Taylor Hall
The letters of Cordelia Lewis Scales depict the life and general morale of the civilian population in Mississippi before, during and after the War between the States. Special attention is paid to research into the life and service of Dabney Minor Scales, who served as a second lieutenant on the Shenandoah, the most important and famous ship of the Confederate Navy.
Related Categories