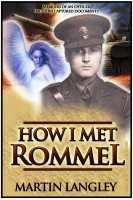 How I Met Rommel - Memoirs of an Officer
Biography of WW2 officer who escaped POW camp and returned to join SHAEF. He had a guardian angel which he called 'luck'. He interpreted documents at Flensberg where Doenitz surrendered after Hitler's death. Several documents including signed letters and a birthday card to Hitler are published for the first time for historical interest and an Allied summary of Operation Sealion.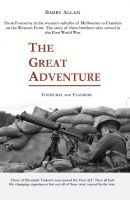 The Great Adventure
From Footscray in the western suburbs of Melbourne to Flanders on the Western Front. Personal accounts of three brothers George Joe and Dave, who served in the AIF during World War One, and of the families they left behind. They all had life changing experiences but not all of those were caused by the war. Battles at Lone Pine, Pozieres, The Somme, and others, are described from their perspective.