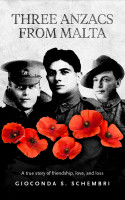 Three Anzacs from Malta: a true story of friendship, love and loss
by

Gioconda Schembri
This book follows the journey of three young Maltese men, Charles, Waldemar and Anthony, from their Mediterranean island all the way to Australia, the trenches of Gallipoli, France and the fields of Flanders against the backdrop of the raging First World War, as they are thrust in one of the deadliest conflicts humankind had ever seen, which would destroy a whole generation of youth.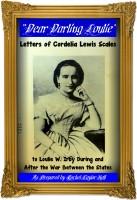 "Dear Darling Loulie"
by

Rachel Taylor Hall
The letters of Cordelia Lewis Scales depict the life and general morale of the civilian population in Mississippi before, during and after the War between the States. Special attention is paid to research into the life and service of Dabney Minor Scales, who served as a second lieutenant on the Shenandoah, the most important and famous ship of the Confederate Navy.
Related Categories