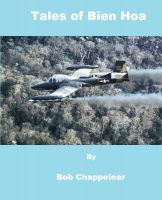 Tales of Bien Hoa
by

Robert Chappelear
Always wanting to be a fighter pilot, Bob Chappelear volunteered for a second tour of duty in Viet Nam. This is the story of that second tour. It is a telling of what it was like to fly the A-37 Close Air Support Fighter. This airplane was "the worlds smallest fighter, the fastest gun!" The airplane only weighted roughly 6000 pounds but the gun shot 6000 rounds a minute.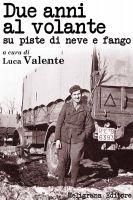 Due anni al volante su piste di neve e fango
by

Luca Valente
I sacrifici degli autieri in guerra in un volume che ha origine dal diario e dall'album fotografico del caporale Lino Sassaro del 188° Autoreparto pesante: immagini e note preziose, capaci di documentare non solo la vita militare dell'autore, ma anche paesaggi, città e popolazioni. Uno sguardo diverso sulla tragica campagna di Russia.