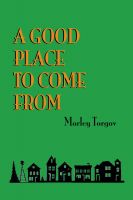 A Good Place to Come From
by

Morley Torgov
Winner of the Leacock Medal for Humor, this memoir captures life in a small northern town of Torgov's youth in the heady era of the 20th C from the Depression to WWII. Here Jewish merchants, English lawyers, Scots bankers, Ukrainian domestics and a few Chinese struggle to make a living in a remote outpost. And it is here that a young man, yearning for a larger life, turns his comic gaze.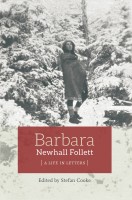 Barbara Newhall Follett: A Life in Letters
by

Stefan Cooke
By the age of 14, Barbara Newhall Follett had published two books with Alfred A. Knopf — 1927's enchanting "The House Without Windows" and 1928's "The Voyage of the Norman D." Both books received rave reviews. This lengthy book, lovingly compiled and edited by her half-nephew, tells Barbara's extraordinary story through her letters and those of her correspondents.
Related Categories