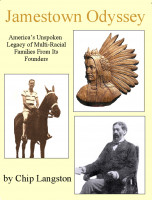 Jamestown Odyssey: America's Unspoken Legacy of Multi-Racial Families From Its Founders
by

Chip Langston
(5.00 from 3 reviews)
Jamestown Odyssey is a ground breaking book on race and family in America. It chronicles the author's journey researching his family's Southern history. When he discovers that he has ancestors and distant cousins in both the black and Native communities, he has to come to terms with his, and American society's, hidden racial prejudices. Many Americans, if they have the courage, will find the same.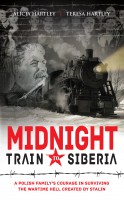 Midnight Train to Siberia
by

Alicja Hartley
One freezing February night in 1940, Alicja Goral, her parents and siblings were dragged from their home and forced to board a cattle train to be transported over a thousand miles to the wastes of Siberia. They were just one of many thousands of Polish families sent to labour camps by Stalin and his NKVD after the Soviets seized their country at the outbreak of WWII. Alicja now 89 tells her story.
Related Categories