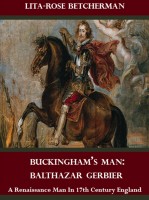 Buckingham's Man: Balthazar Gerbier
by

Lita-Rose Betcherman
Balthazar Gerbier, an artist and architect, connoisseur and curator, secret agent and diplomat, a friend of Rubens and counsellor to kings, his life offers a window into dazzling 17th century England and Europe. Gerbier assembled the famous art collection for the Duke of Buckingham at London's York House. Lita-Rose Betcherman has written the definitive and long-awaited biography of Gerbier.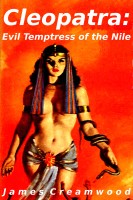 Cleopatra: Evil Temptress of the Nile
by

James Creamwood
This is a story about incest, murder, adultery and other assorted crimes. It is about a vivacious and evil young Queen who used her body to turn aside the tide of Roman destiny and that of the world. Julius Caesar led his famous legions in conquest of the known world before succumbing to her feminine charms. Then Marc Antony threw away an empire and his own honor to follow her to his destruction.
Related Categories