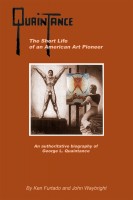 Quaintance: The Short Life of an American Art Pioneer
George Quaintance pioneered a trail in American culture of sweeping range, from study at the Art Students League, to vaudeville, to ballet and modern dance, to becoming a hairstylist to the stars and portrait artist of socialites and diplomats, eventually rising to international recognition as the first modern artist of the male physique. Here is the authoritative record of his remarkable life.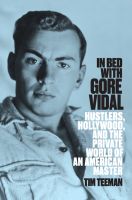 In Bed With Gore Vidal
Gore Vidal claimed there was no such thing as "gay," only gay sexual acts. But what was the truth about his sex life and sexuality—and how did it affect and influence his writing and public life?