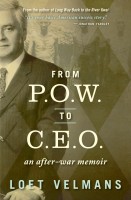 From P.O.W. to C.E.O.
by

Loet Velmans
As a newly liberated POW of the Japanese, Loet Velmans returned from the Far East to Europe, and shortly thereafter set out for the U.S., where he was hired by John Hill, the founder of Hill & Knowlton, America's largest PR firm. In telling the story of his rise to the position of Chairman and CEO of Hill & Knowlton, Velmans shares his unique perspective on the "culture gap" between nations.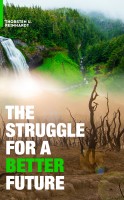 The Struggle for a Better Future
by

Thorsten U. Reinhardt
The Struggle For A Better Future is a firsthand look into the real struggles of an entrepreneur with a dream to make a difference in the world. It follows the failures, triumphs, and important lessons learned by technology titan Thorsten U. Reinhardt. You will learn about the truly dynamic nature of life as an entrepreneur, and get a feel for the challenges and potential payoffs that lie ahead.
Related Categories