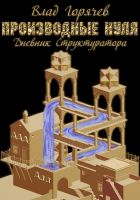 Производные Нуля: Дневник Структуратора
by

Влад Горячев
(5.00 from 3 reviews)
Путеводитель по миру финансового инжиниринга и структурных продуктов от лица русского инсайдера. Влад Горячев проработал 15 лет в западных банках - в Нью Йорке, Лондоне и Москве - в роли структуратора и трейдера деривативов. Начиная с простейших инструментов, автор объясняет устройство и механизмы действия все более сложных производных, эволюцию банковских продуктов и причины кризиса 2008 года.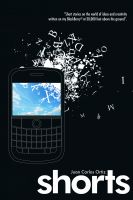 shorts
by

Juan Carlos Ortiz
(5.00 from 2 reviews)
"Short stories on the world of ideas written on my BlackBerry @ 30,000 feet from the ground." This book belongs to a new world, one of digital globalization, geographically boundless stories that travel across the planet without limits. Its objective was for it to be written entirely on my BlackBerry, and that is how it came to be.
Related Categories