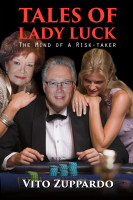 Tales of Lady Luck
by

Vito Zuppardo, Sr
Tales of Lady Luck are stories during my twenty-five years in the gaming business. If you like, New Orleans and Las Vegas this book has the best of both cities. Taking you to great restaurants and night clubs in New Orleans and Las Vegas. The problems, demands, and things that went wrong are just too crazy to dream up. These stories are based on true events.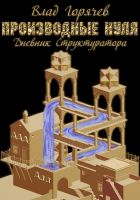 Производные Нуля: Дневник Структуратора
by

Влад Горячев
(5.00 from 3 reviews)
Путеводитель по миру финансового инжиниринга и структурных продуктов от лица русского инсайдера. Влад Горячев проработал 15 лет в западных банках - в Нью Йорке, Лондоне и Москве - в роли структуратора и трейдера деривативов. Начиная с простейших инструментов, автор объясняет устройство и механизмы действия все более сложных производных, эволюцию банковских продуктов и причины кризиса 2008 года.
Related Categories