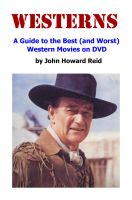 WESTERNS: A Guide to the Best (and Worst) Western Movies on DVD
by

John Howard Reid
A feast for western movie fans, this book looks at over 400 of the 2,000 DVDs on sale. In addition to detailed reviews of classics (The Big Country, Broken Arrow, The Searchers, Stagecoach, Shane, etc., the author focuses on William Boyd (the entire 66 Hopalong Cassidy series), John Wayne, Gene Autry, Roy Rogers, Buck Jones and Alan Ladd. Finally, some of Hollywood's worst westerns are examined.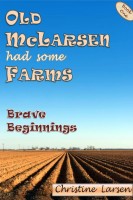 Old McLarsen Had Some Farms - a memoir
by

Christine Larsen
A memoir with a difference, the first book in the 'Old McLarsen Had Some Farms' series tells the tales of a 'tree change' made last century before that expression was even a glimmer in its creator's eye. 40+ years later, Old McLarsen and his Missus still farm - on a small retirement property in South Australia, still laughing and crying, and remembering all the survival skills they have learned.
Related Categories