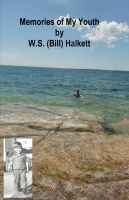 Memories of My Youth
by

Bill Halkett
This is a book about the early life of Bill Halkett. It tells of his growing up in Verdun Quebec and his adventures and misadventures. It deals with life, birth, death, and his disappointments and success. This was created as a legacy for his future generations to know what his life was really like.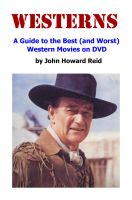 WESTERNS: A Guide to the Best (and Worst) Western Movies on DVD
by

John Howard Reid
A feast for western movie fans, this book looks at over 400 of the 2,000 DVDs on sale. In addition to detailed reviews of classics (The Big Country, Broken Arrow, The Searchers, Stagecoach, Shane, etc., the author focuses on William Boyd (the entire 66 Hopalong Cassidy series), John Wayne, Gene Autry, Roy Rogers, Buck Jones and Alan Ladd. Finally, some of Hollywood's worst westerns are examined.
Related Categories