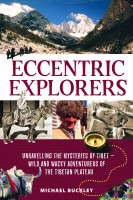 Eccentric Explorers
by

Michael Buckley
(5.00 from 1 review)
Eccentric Explorers was Winner of the Biography category at the 2009 Indie Excellence Book Awards, California, USA. In this extensively researched book, the rich culture and history of Tibet are viewed through a rather special lens--through the eyes of ten wild and wacky adventurers, each bent on unlocking the strange riddles and secrets of Tibet.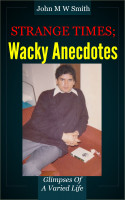 Strange Times; Wacky Anecdotes
by

John M W Smith
(5.00 from 1 review)
Over the past year I made a series of posts on my blog to relate incidents from my life so far. Encouraged by the interest that they aroused, I decided to compile them into a free ebook to reach even more readers and this, then, is the result of my efforts.