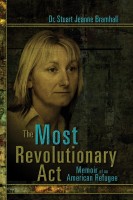 The Most Revolutionary Act: Memoir of an American Refugee
by

Dr Stuart Jeanne Bramhall
Fifteen years of intense government harassment leads a psychiatrist, single mother and social activist to close her 25-year Seattle practice to begin a new, safe life in New Zealand. What starts as phone harassment, stalking and illegal break-ins quickly progresses to six attempts on her life and an affair with an undercover agent who railroads her into a psychiatric hospital.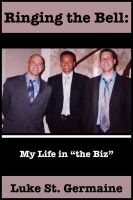 Ringing the Bell: My Life in the Biz
by

Luke St Germaine
(5.00 from 8 reviews)
The true story of how I was recruited by a notorious door-to-door sales organization, and traveled across the country in pursuit of success. My goal of making millions took some unexpected setbacks as I mastered the art of cold-calling, mouse-killing, and "ringing the bell." A rare look into the culture of Cydcor/DS-Max, this memoir is both harrowing and humorous.
Related Categories