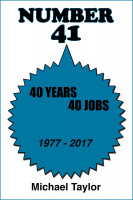 Number 41
by

Michael Taylor
Michael had no idea what to do when he left school in 1977 so he decided to try a few different jobs, for, say, forty years or so, just to be sure. His only ambition was to never be bored, and he managed to achieve that in diverse occupations from soldier, to ship's Captain to personal development trainer. This is one Aussie bloke's humorous search for the perfect job in the perfect place.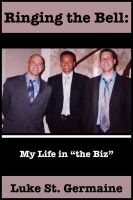 Ringing the Bell: My Life in the Biz
by

Luke St Germaine
(5.00 from 8 reviews)
The true story of how I was recruited by a notorious door-to-door sales organization, and traveled across the country in pursuit of success. My goal of making millions took some unexpected setbacks as I mastered the art of cold-calling, mouse-killing, and "ringing the bell." A rare look into the culture of Cydcor/DS-Max, this memoir is both harrowing and humorous.
Related Categories