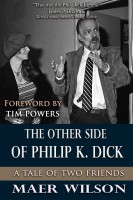 The Other Side of Philip K. Dick
by

Maer Wilson
What is the truth behind the legend of Science Fiction great, Philip K. Dick? In spring, 1972, Phil Dick moved to Fullerton, CA, where he met Mary (Maer) Wilson. Amid marriage proposals, marathon talk-fests and a love for music and films, they forged a strong friendship that would last the rest of his life. Wilson's quirky, yet unflinchingly honest, memoir reveals a funny and generous man.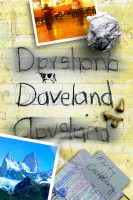 Daveland
by

Marty Castleberg
(4.00 from 1 review)
Daveland is a darkly humorous memoir written like a novel about a man who leaves everything to write and travel. He thought he would chase a little Spanish and tango, only to find that something was chasing him. Welcome to Daveland.