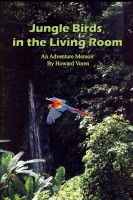 Jungle Birds in the Living Room
An intriguing series of adventures that will interest people from all walks of life. It contains a cultural, political and natural history education that is enriching to everyone. Regardless as to whether they have ever had a curiosity or interest in birds, the ordeals endured and the true stories about how they got from the jungles of Central & South America to our living rooms is captivating.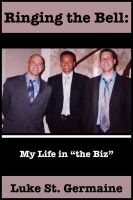 Ringing the Bell: My Life in the Biz
(5.00 from 8 reviews)
The true story of how I was recruited by a notorious door-to-door sales organization, and traveled across the country in pursuit of success. My goal of making millions took some unexpected setbacks as I mastered the art of cold-calling, mouse-killing, and "ringing the bell." A rare look into the culture of Cydcor/DS-Max, this memoir is both harrowing and humorous.