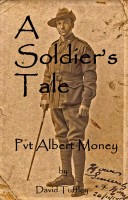 A Soldier's Tale: Albert Money at the Battle of Aubers Ridge, May, 1915
by

David Tuffley
(3.00 from 1 review)
First-person account by British Army Private Albert Money of his experiences in one of the bloodiest and most futile battles of World War 1. Seriously wounded by machine gun fire he spent hours in No-man's land lying in a muddy ditch surrounded by the dead and dying, eventually crawling back to the British trenches. Casualties for the day, 10,000 men. Territory gained, not a single inch.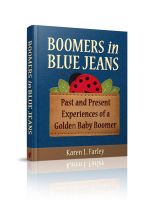 Boomers in Blue Jeans
by

Karen Farley
Calling all baby boomers and all others that want to read about the "old days". I have shared a recollection of my memories as a golden baby boomer growing up in the 50's and 60's in a small town in the rural midwest.
Related Categories