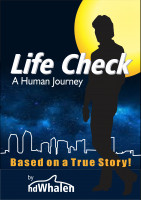 Life Check A Human Journey
by

H David Whalen
I was rescued from drowning twice, stood face-to-face with a bear, and almost crushed by a dump truck before age six. My teen and adult life not much better. Not all of the stories are tragic. Many are funny and some are amazing. I'm no stranger to juvenile hall, jail or mental ward. I retired after thirty-four years of being a serial entrepreneur, with numerous licensed inventions.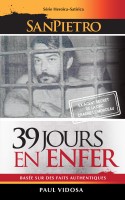 39 Jours En Enfer
by

SanPietro (Paul Vidosa)
Après plus de 35 ans de silence, la publication électronique permet à l'agent secret, matricule SP 004 (SanPietro), de raconter ses mésaventures pendant une opération avortée de la GRC visant à infiltrer et descendre un des plus grand Cartels de drogues. Abandonné par son partenaire et son officier de liaison, il est emprisonné et torturé à Barranquilla, Colombie, où il languira pendant 39 jours.
Related Categories