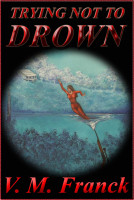 Trying Not to Drown
by

V. M. Franck
(5.00 from 2 reviews)
On a rainy night while his neighbors watched Billy Graham on television, my brother Ken stood outside their living room window, raised his hunting rifle and fired. Four victims and two houses later he was arrested for murder, thrusting my family and me into horror. Viewed through time-laced lenses this is an honest account of what happened to him, my sister, our loving parents and especially me.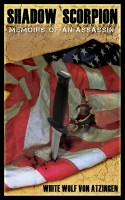 Shadow Scorpion Memoirs of an Assassin
by

White Wolf Von Atzingen
(5.00 from 1 review)
Shadow Scorpion by White Wolf Von Atzingen is an autobiography of a young man who was taken into the CIA and trained in the elite and shadowy methods of assassination. Through many years he survives severe mind control, programming, and experiences that can only be described as a living hell. Living through the unlivable, and triumphing, Wolf is able to begin the long, toilsome path of healing.
Related Categories