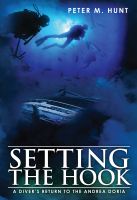 Setting the Hook, a Diver's Return to the Andrea Doria
Peter Hunt crewed on five Andrea Doria expeditions, the "Mount Everest of wreck diving," in the early 1980s before becoming a Navy pilot. Twenty years later, Hunt set out to dive the famous luxury liner again. An introspective odyssey of memory and heart-pounding adventure, Setting the Hook explores thirty years of extreme diving in a personal tale of learning to accept life's oldest challenge.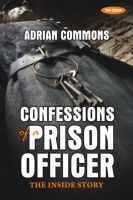 Confessions of a Prison Officer 2nd Edition
This book will give you an insight into what prison officers of today and yesterday have to put up with; how they work under the times of extremely difficult and demanding conditions. It will show you how brutal life can be on the inside, an insight into how a prisoner behaves and what he thinks of prison officers and their scheming ways to get drugs and other contraband into a prison.