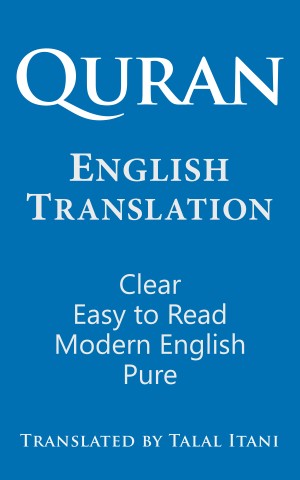 Quran English Translation. Clear, Easy to Read, in Modern English.
by

Talal Itani
(3.00 from 3 reviews)
The last book from God. It contains Guidance, Mercy, and Healing. This Quran Translation is clear, pure, easy to read. It is written in contemporary English. The sentence structure is simple, the vocabulary is common, the flow is smooth. The meaning is surprisingly close to the Arabic original. This edition uses the word Allah to refer to the Creator.
Related Categories