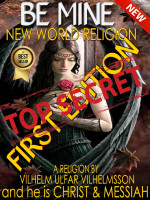 Be Mine - New World Religion
by

Vilhelm Ulfar Vilhelmsson
Be Mine is a New World Religion and answers the million dollar question Who We Are and What are We Doing Here and Where are we going......... Author is Christ and Messiah......... born in Iceland and now living in Iceland. Enjoy.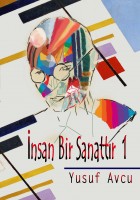 KEHKEŞAN - İnsan bir sanattir 1
by

Yusuf Avcu
Kainattaki en mükemmel sanat eseri olan insanı, çok farklı bir bakış açısı ile ele alan bu eserde; insanın sırlı kalmış bir çok yönünü öğrenecek,düşünen insanı Allah'a ulaştıran hikmetli yollar keşfedeceksiniz. Hem bir sanat eseri, hem de bir sanatçı olan insanın, aynı zamanda nasıl bir sanat dalı olduğunu öğrenmek istemez misiniz?
Related Categories