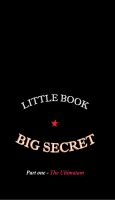 Little Book - Big Secret part one The Ultimatum
by

Ross Kelly
In October 1996 the British and American governments hid the biggest secret of all time from the people of the world. Part one contains a full account of it. The author of this book was a participant of the events that took place. he was taken by MI6 to see the real 'Writing on the Wall.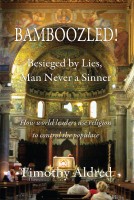 Bamboozled! Besieged by Lies, Man Never a Sinner
by

Timothy Aldred
It's time to correct the madness. Are you sure the beliefs you hold about the history of humanity are true? Have you ever wondered where biblically-based accounts and centuries-old traditions are rooted? In BAMBOOZLED!, Timothy Aldred reveals the paradigm of deception to which generations of people have been taught to surrender their hearts and minds – in blind faith.
Related Categories