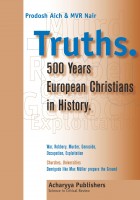 Truths.
by

Prodosh Aich

&

MVR Nair
We are what we know. We know what is handed down. Our daily life is organised by "historical narrations". Universally. To judge over the validity of "historical narrations" and of history, we must know all about those narrators of history. Today, and during the last two centuries, all narrators of history are educated in institutions created by European Christians.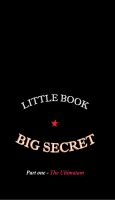 Little Book - Big Secret part one The Ultimatum
by

Ross Kelly
In October 1996 the British and American governments hid the biggest secret of all time from the people of the world. Part one contains a full account of it. The author of this book was a participant of the events that took place. he was taken by MI6 to see the real 'Writing on the Wall.
Related Categories