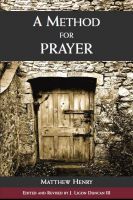 A Method for Prayer
by

Matthew Henry
The original classic is back in this new e-book edition edited by Dr. J. Ligon Duncan, III. Matthew Henry's book is a spiritual classic that will richly repay the reader with a deepened and more Biblical prayer life.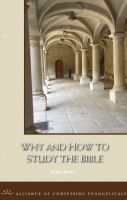 Why and How to Study The Bible
by

James Boice
In this book, the late Dr. James Montgomery Boice, past chairman of the International Council on Biblical Inerrancy, Bible commentator, and long time pastor of the historic Tenth Presbyterian Church in Philadelphia, walks you through an effective personal Bible study method.