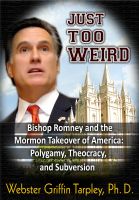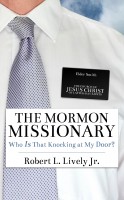 Title: The Mormon Missionary: Who IS That Knocking at My Door?
by

Robert L. Lively Jr.
Many have answered a knock at the door to find two Mormon missionaries standing there. Who are they, and why are they doing it? Drawing on over 275 missionary interviews, Lively discusses the importance of the missionary experience for the individual and for the Church. The missionary program is something we take for granted, but which is really quite unique. The Church could not exist without it.