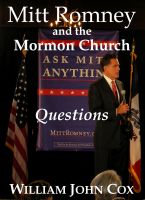 Mitt Romney and the Mormon Church: Questions
(4.40 from 5 reviews)
A brief review of the Mormon corporate empire and the power it holds over high priest and presidential candidate Mitt Romney, whose family has been a part of the Mormon Royalty since the Church's creation.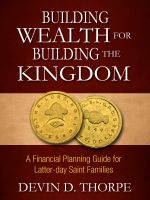 Building Wealth for Building the Kingdom: A Financial Planning Guide for Latter-day Saint Families
(4.00 from 1 review)
Building Wealth for Building the Kingdom is a simple, practical guide to help LDS families organize their personal financial plans to meet their unique goals. The book provides simple answers to questions like how much should I be saving each month for my son's mission? Mormon families will appreciate the gospel-centered, scripture-based focus on putting tithing at the center of a financial plan.